CLC Block Making Machine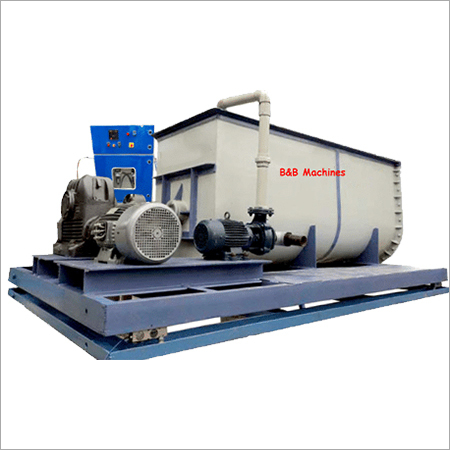 CLC Block Making Machine
Price And Quantity
Product Specifications
Block Making Machine

For Industrial Use
Product Description
What is CLC?

CLC is known as Cellular Light Weight Concrete and Foam Concrete. This is a light weight concrete developed like any normal concrete under suitable conditions. Blocks of CLC are developed from cement-bonded materials by mixing slurry of cement. Stable and pre-formed foam is injected into the slurry to develop foam concrete.

Worried About The Increasing Costs Of Projects of Construction?

If the answer is yes, then CLC blocks are the right solution for reducing the construction costs. They are cement-bonded materials developed using slurry of cement.

Why A CLC Block Plant Is Essential?

Ideal to make huge percentage of profits
Easy to handle
Green and eco-friendly product
Less competition
Low Investment
Only 10 HP power is necessary for precise running the plant
Only 6000 Sq Ft area is needed to setup a plant
Quick returns
Benefits:

Light Weight: These CLC blocks are light in weight having density ranging from 300 to 1800 Kg/m3. They are available with 3 times less weight than fly ash or clay.
Eco-Friendly Nature: They are environment-friendly in nature as their production process does not emit any harmful material or effluent to land, water or air. CLC is used for partitions as it reduces the demands for plywood to be used as partitions.
Sound Insulated: These blocks are outstanding solution to create sound insulation properties. They also keep the spaces or buildings cool in summer as well as warm in winter. In addition to this, they also save electricity used in buildings for heating as well as cooling.
Thermally Insulated: These blocks are thermally insulated when used as 100mm thick wall.
Minimum Water Absorption: The water absorption property of the material is lower if compared to any other materials. They are available with low water absorption property that ensures to minimize the cracks in the walls.
Fire Resistant: They provide fire protection to materials and spaces. They are used as 100mm thickness to ensure to provide complete protection from wall fire endurance. Fire rating is superior of dense concrete.
Easy to Handle and Manage: They are very quick to install to ensure to reduce construction costs. They need minimal maintenance that ensures to provide long- term costs.

Applications:

Acoustic construction
Additional floors
Air-conditioned buildings
Building material for high rises
Green construction
Low cost housing
Precast exterior walls
Roof insulation
Subways
Raw Material Used:

Fly Ash
Portland Cement
Water

Process of Developing CLC:

Aqueous foam is developed from the foam generators. It is properly injected into slurry of cement along with fly ash and water to develop varied small air cells that are consistently distributed throughout the concrete. This is developed with high compressive strength up to 200kg/cm2. The amount of air cells available in the concrete shows density as well as strength.

Foam Generator
Power - 7.5 HP
RPM - 1440
Capacity - 0.6 Cubic Metres
Mould Sizes
600mm x 200mm x 200mm
600mm x 200mm x 150mm
600mm x 200mm x 100mm